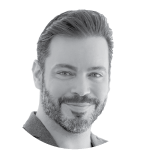 Dr Hany Abi Ghosn
Global Healthcare
Dr Hany is a world-renowned expert in Medical Aesthetics, an international speaker, and key opinion leader for numerous International Labs, such as CosmoSoft® France, Cutera® USA, Be Ceuticals® Switzerland, SRS® Belgium, Omnilux® USA & Universkin® France.
With 15 years of experience as an aesthetics practitioner and academic trainer in clinics in the UK & the Middle East, Dr Hany was recognised with the European Best Medical Practice Award in 2018.
Dr Hany brings to GlobMed a deep understanding of Global Healthcare and an international network of world-class cosmetic doctors and professionals.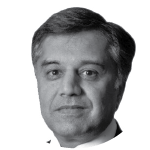 Vasant Dattani
Finance
Senior financial professional with more than 37 years of experience in roles such as Chief Financial Officer and Finance Director in highly regulated financial services and capital markets, such as PGIM and FinEx Group. Diverse leadership experiences include leading teams of 40+ finance and controllership professionals in the UK and globally, as well as smaller teams of highly specialized corporate finance professionals. Extensive experience with international M&A, Regulatory Compliance, Rasing finance, Businesses growth and integration. Currently holding non-executive roles drawing on his experience.
Through his diverse skills and experience, Vasant will set the foundations of GlobMed's financial strategy and financial compliance, ultimately guiding the numerous acquisitions which will build GlobMed into a Global Healthcare Group.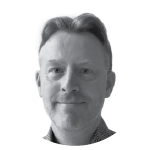 Ivo Knottnerus
Digital transformation and Customer Engagement
Ivo is an internationally experienced professional, having lived and worked in 5 different countries. He has over two decades of experience, of which 15 years in Strategy, Product & Market Development, M&A, and Post Merger Integration, and the last 10 years in Customer Engagement, CX, Partnerships and Digital Transformation. His expertise comes from working in renowned companies like BNP Paribas, ABN AMRO Bank, IAG Loyalty, Sainsbury's Group's Nectar, and through his Executive MBA education from the London School of Economics and Political Science.
Ivo's extensive know-how provides a solid advantage into GlobMed's international ambitions and world-class insights into GlobMed's brand management and customer engagement programs.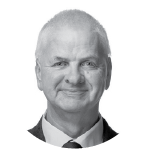 Paul Drake
Compliance
With 25 years of experience within the healthcare sector, Paul has helmed the roles of Chief Compliance Officer and Security Director in leading healthcare companies such as GlaxoSmithKline PLC. Whilst in GSK, Paul has taken leading roles in M&A and other partnership activities with industry leaders such as Novartis and Pfizer. Currently, he holds several non-executive roles within healthcare companies where he performs compliance duties. Paul has also held compliance leadership functions in renowned global organisations in FMCG and Finance. He holds a PhD in critical theory and has been a key contributor to the development of industry standards, such as for Information Security Management and IT Leadership.
Paul's deep understanding and experience in regulatory compliance, quality management, data privacy, and information & cyber security management will provide GlobMed with the necessary edge to safely navigate an industry where compliance and quality management are paramount.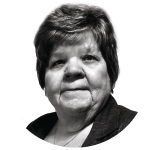 Sue Peden
UK Healthcare
With over 20 years of experience within the NHS, Sue has held various positions as Head of Commissioning/Associate Director and Contract Manager. Some of her main areas of expertise in the NHS and private sector include procurement, commissioning, contracting, and strategic service planning and development.
Sue is the perfect link between GlobMed and the Public National Healthcare System. Thanks to her understanding of procurement and commissioning processes, she is the person that will lay the basis for GlobMed to support the NHS.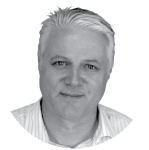 Mark Stephenson
International Operations
Mark has over 20 years of international experience in the health and retail industries, working for companies such as Walgreens Boots Alliance, Total, Alcura, Mydentist and IPS Specials. He has extensive M&A experience, as well as business development and international operations management expertise, developed through working all over the world within different cultures and in different industries.
Mark understands the challenges and opportunities of international operations and is the perfect professional to help GlobMed achieve its global ambitions.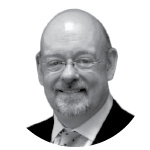 Hugh Morris
Business Development
Hugh has over 20 years of experience as a partner in Accenture and over a decade of experience in various other roles from Insurance, Technology, and Operations to Counselling in the City of London Corporation. He has a unique understanding of the City of London, paired with broad expertise in Technology, Insurance, and Business Operations development with a multidisciplinary approach.
Hugh's skills, experience, and network will provide GlobMed with insider access to various sectors which are critical to our company's operation and development.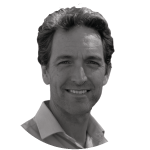 Fergus Graham
ESG
Fergus is an experienced board director, investor, and advisor. He has previously served on the Board of companies such as James Fisher and Sons plc and De La Rue, playing a key role in shaping successful business strategies. Currently, he invests in and supports various start-ups and non-profits that have an outlook to make a positive impact on society and the planet.
Fergus's focus on environmental, social, and governance matters will no doubt be crucial in helping Globmed to build a solid foundation as the company expands.