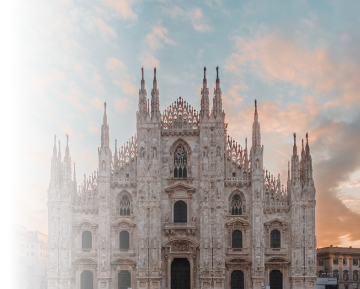 Healthcare Data: Key Facts

Ranking n.4 on the World Healthcare Efficiency Index in 2018

5th country in the EU with the lowest death rate for treatable diseases in 2019

5th country in Europe with the highest physician-to-population ratio in 2021

Home to the first and only orthopaedic hospital treating femur fractures within 48h
Healthcare Insights
Milan is the leading capital in Italy when it comes to Healthcare excellence, attracting people from all over the country due to its highly specialised Research Hospitals and Universities, world-class doctors and medical innovations.
Milan has also recently started to establish its position as a medical tourism destination, attracting mostly patients from Switzerland, Germany, the Middle East and the US. With prices nearly reaching London's standards when it comes to travelling around the city, eating out and booking accommodation, Milan cannot be promoted as a cheap or low-cost destination. On the other hand, the Italian one-to-one (doctor-patient) approach in healthcare seems to be less restricted by institutional guidelines and different from the one-size-fits-all/industrial approach found in other European countries.
At GlobMed, we believe that the Italian approach to healthcare found in Milan delivers better care to patients while staying at the forefront of medical innovation and achieving better medical outcomes.
Why choose Milan?

Served by 3 major airports and easily accessible from the UK in only 2 hours

Highly developed and advanced medical sector

Specialised Research Hospitals and Universities

World-class doctors using a personalised approach to healthcare
Cost Comparison
The graph below compares the costs of popular medical treatments between the UK and Italy, taking into account the average prices (in £) offered by private healthcare providers in each country.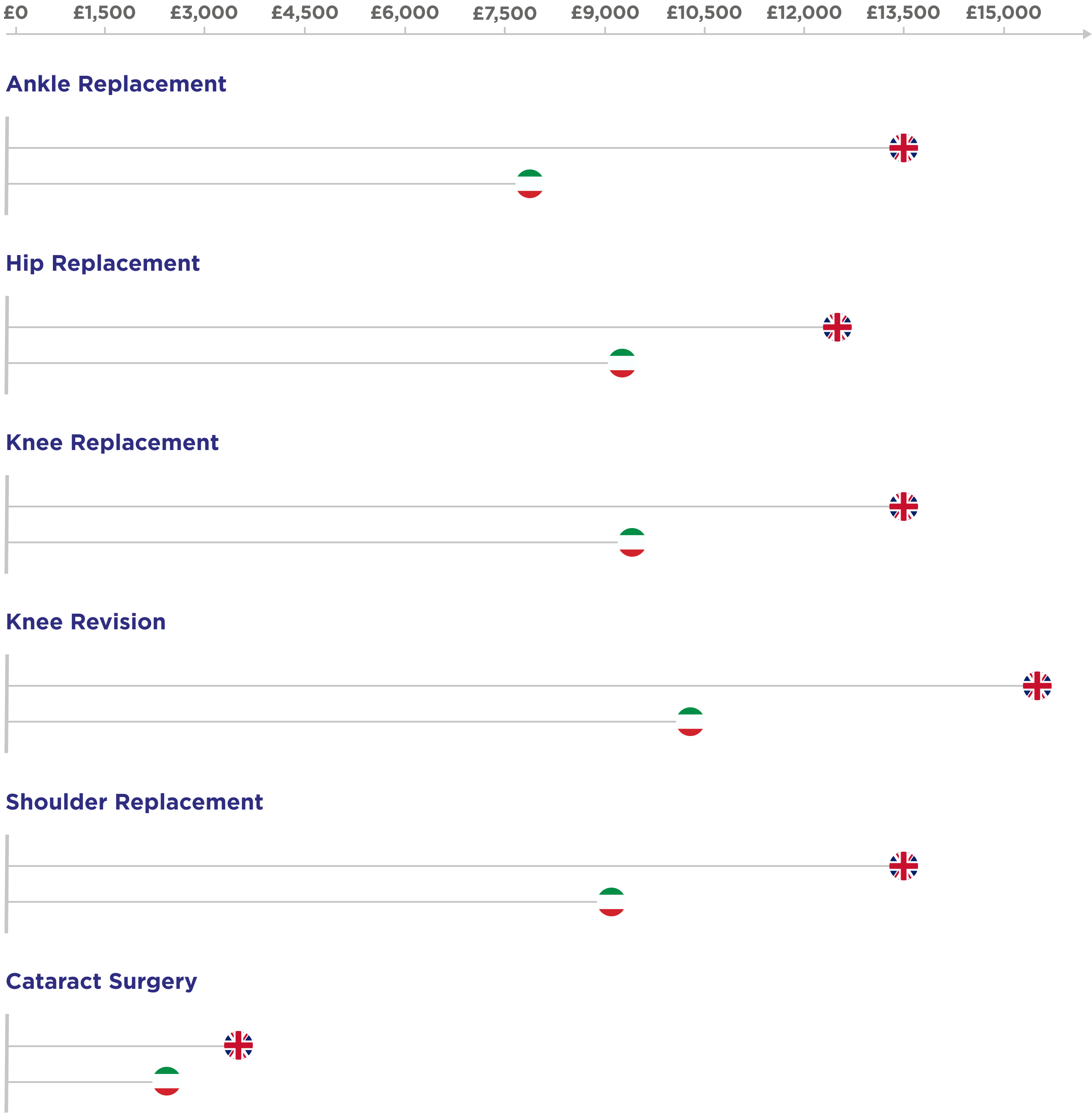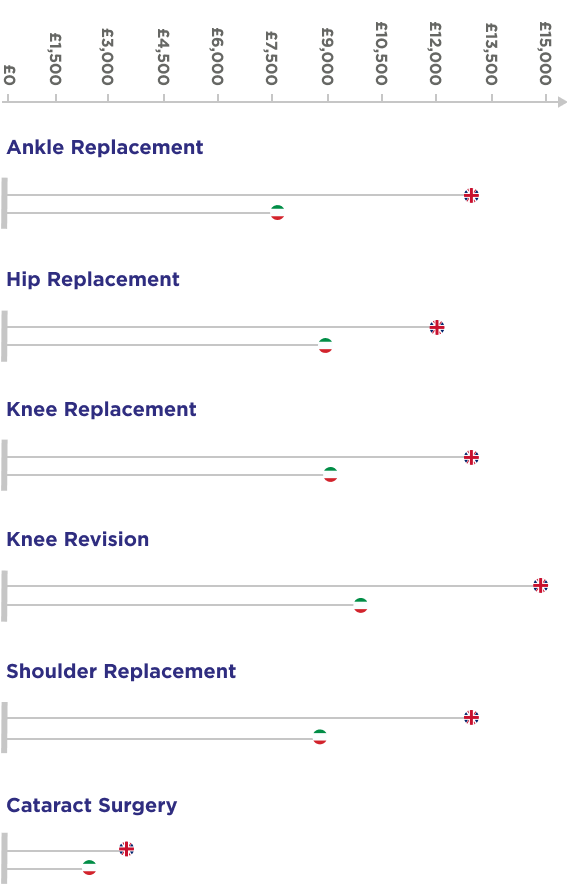 Access GlobMed's Extensive Network Of Specialists
At GlobMed, we stake our reputation on providing you with access to trusted healthcare providers and specialists at prices you can afford.
Book A Free Consultation