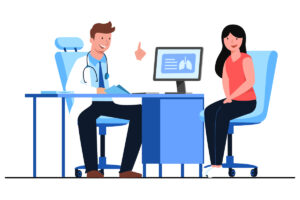 Quality healthcare is not always easy to get. The most basic research into private healthcare will uncover that cost is what deters most people from undertaking this option. But is it really worth risking satisfaction and a certain level of quality, over cost? Can you afford to wait for treatment? Budgetary constraints should not prevent you from getting the treatment that you need and the care that you deserve.
At GlobMed, we ensure you can afford the treatment you need without compromising quality and effectiveness. How?
Fast-Track Access to Healthcare Without Waiting Lists
At GlobMed, we agree that many healthcare conditions require prompt intervention without the pain and frustration of having to wait months or even years for treatment. Our On-Demand Healthcare Services has been built to ensure that you can access the right healthcare solution at the right time, without the need to join a waiting list. 
Affordable Healthcare Services at the Highest Standards
Whilst we endeavour to provide you with affordable treatment, the primary concern at GlobMed will never be to simply race to the bottom and find the "lowest prices". When it comes to healthcare, we believe that "low-cost" tends to translate to low margins for healthcare providers which need to be offset by higher volumes and more probabilities for mistakes. We focus on identifying healthcare providers with the right incentives who won't compromise safety and effectiveness, above quick profits, with patient-oriented outcomes as a priority.  
No Premiums, No Subscriptions and No Conflict Of Interests
You can access our On-Demand Healthcare Services without any obligation to hold private health insurance or commit to recurring payments. At the same time, our no conflict of interests policy ensures that all healthcare providers are chosen based on suitability and quality and is designed to neutralise any incentive that is not aligned with your interests, health needs, personal requirements, budget and availability. 
Trusted and World-Leading Network of Healthcare Providers
At GlobMed, we identify and only engage with world-class Healthcare Providers and with renowned doctors and specialists across all branches of medicine. Our due diligence process focuses on identifying Healthcare Providers that comply and maintain the highest standards of care, reputation and evidence-based expertise at all times.
Personalised Solutions from Diagnosis to Treatment to Aftercare
From your free consultation to post-treatment recovery and beyond, we coordinate every step of your treatment and tailor it to your needs and requirements to provide you with the best healthcare experience possible. If you need support services, our partnerships facilitate access to third-party telemedicine, travel, insurance and finance companies. If you need assistance during your treatment journey, you can rely on our local representatives in each destination to look after your interests, whenever and wherever you are. 
UK Medical Team Coordinating with Specialists Overseas
At GlobMed, we understand the importance and responsibility expected when engaging with high-quality healthcare. Our UK-based network of GPs, medical consultants and laboratories work in coordination with Healthcare Providers overseas to provide the most efficient and effective care and to ensure our clients will never be treated as one-off customers locally or overseas.
How Does GlobMed's Healthcare On-Demand Service Work?
Our Healthcare On-Demand Services have been built to ensure that you can access the right treatment at the right time, without the need to join a waiting list, the obligation to hold private medical insurance or the commitment to unneeded recurring payments.
From UK-based assessments, tests, and pre-op procedures, all the way to travel, logistics, and legal considerations, our local/global team is ready to step in whenever and wherever you need us, providing you with quick, safe and affordable alternatives to accessing healthcare.
Who Can Use GlobMed's Healthcare On-Demand Service?
No matter who you are or where in the world you are, at GlobMed we believe the best healthcare should be accessible to everyone. Whether you have a complex, pre-existing or recurring medical condition or you are simply struggling to find a suitable solution for your medical needs, our Healthcare On-Demand Service provides you with bespoke access to world-class specialists, innovative healthcare companies and local practitioners.