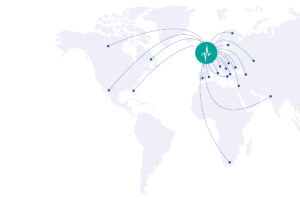 In the last few decades, medical tourism has become increasingly popular with hundreds of thousands of people travelling abroad for treatment every year. Top countries in medical tourism such as Turkey, Spain, India and Thailand are well-known for providing affordable healthcare at high standards. However, the success that some destinations have achieved in this industry has led some unscrupulous healthcare practitioners, incentivised by "quick profits", to advertise low-cost treatments and packages which sometimes can be too cheap to be true unless quality and safety are greatly compromised.
Also, conducting appropriate research online for providers overseas can be tricky and may not show you the full picture as online reviews and testimonials can be manipulated and handpicked.
Healthcare abroad doesn't need to be risky. GlobMed's Umbrella can help you access safe, affordable and quality healthcare in 5 destinations: London, Milan, Barcelona, Istanbul and Johannesburg.
We Help You Choose The Right Solution
At GlobMed, we have devoted thousands of hours to researching, visiting and assessing the suitability of hundreds of healthcare providers based in multiple countries across the globe. We have spent time visiting each provider in person, analysing their business models and trying to identify the incentives that define each operation. We have cross-checked the reputation, experience and legal compliance of all providers we may introduce you to and will provide you with a transparent and simplified portfolio of each doctor before putting your health into their hands. 
You Get Appropriate Consultation
At GlobMed, we have a UK-based medical team of healthcare managers, GPs and researchers working in coordination with our network of Healthcare Providers in the UK and overseas. Before sending you abroad for treatment, we always ensure you have undergone appropriate consultation in the UK and all the best options available have been assessed and shortlisted for you. Also, if you have any doubts about your diagnosis, we provide you with fast-track access to second medical opinions.
Aftercare Is Available in the UK
The assistance and support from our UK-based medical team do not end with your treatment. Once you are assigned to a personal Healthcare Manager and decide to proceed with our services, we are with you consistently at every step of your healthcare journey, including aftercare and follow-up consultations which can be done conveniently from the UK unless you prefer to extend your stay abroad.
End-To-End Support Wherever You Are
At GlobMed, we understand that your health is your main concern and priority and travelling abroad for treatment is precisely the situation where having a support team behind makes sense. From finding the right flights, the correct insurance package or the closest hotel to the hospital, we help you ensure your healthcare experience is as smooth, stress-free and tailored to your needs, requirements and budget as possible. We also have GlobMed local representatives based in each destination who are ready to jump in and look after your interests whenever you need us.